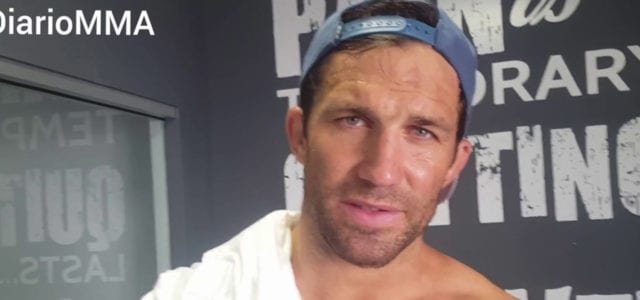 TweetShare5Pin5 Shares UFC 230 will see a rematch between two former middleweight champions. Luke Rockhold and Chris Weidman will go to war once again,...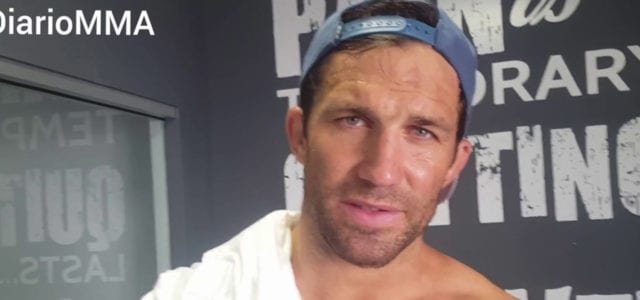 UFC 230 will see a rematch between two former middleweight champions. Luke Rockhold and Chris Weidman will go to war once again, this time in Madison Square Garden.
Almost three years after their first fight, both men will enter the octagon looking to become the next contender. As we know, the current champion, Robert Whittaker is set to fight Kelvin Gastelum. However, due to Robert's injury, the UFC has been unable to set a date. Luke Rockhold wants to have his homework done for when the moment comes.
"I think Chris has proven to be one of the toughest guys in the division. He obviously stopped Kelvin Gastelum like no one else could, so that speaks to who he is and where he belongs. Beating him will prove to everyone else where I belong."
Although he doesn't shy away from his defeat against Yoel Romero, Rockhold is ready to move on.
"We all make mistakes, things happen along the way. Each fight is different, I made some mistakes the last time around, I won't make them again. I'll go and make a statement with this fight."
The weight was an issue before his last fight, he struggled with it and didn't look his best during weigh ins. However, he did make weight, unlike his opponent who showed up 2.7 pounds over the championship limit. This time around, Luke says he knows what he has to do to cut the weight healthily.
"You get an understanding on getting there. I don't like it, I think the division is tough. Making the weight takes a lot from my style but I can make it healthy and I can fight this fight. Not fighting overseas, not getting sick the week before, a lot of things happen. I just have to monitor my training so I don't get sick. Last time I had a staph infection the week before, again. My weight ballooned up, the flight overseas, different things."
Luke Rockhold can just as easily be seen in Florida training at Hard Knocks 365 as in California at AKA. More than 3,000 miles separate one gym from the other, but none of that matters to the former Strikeforce and UFC champion.
"It's not hard. Loyalty is key for me and it has always been. It means the most to me in life, but this is martial arts. I'll never restrict myself from learning, growing and absorbing more information. That is martial arts. I travel and I learn, and I'll never limit myself. This is what I do, and this is why I do what I do. This is what any smart person would do."
Finally, Rockhold talked about one of his AKA brothers, Khabib Nurmagomedov. The lightweight champion is getting ready for the biggest fight of his career and Luke is showing him support, like always.
"I doubt I'll be fight week with Khabib. I might fly the week before the fight to go over some things with him but Khabib knows I'm there with him, I talk to him every day. I'm excited for him, it's his time."